I just woke up and thought I really should blog about that.
The trip was quite interesting so far, saw some things that really looked odd.
At first the was some kind of Police protection (30 or so with shield visor) for only 5 people at Pasewalk Hbf.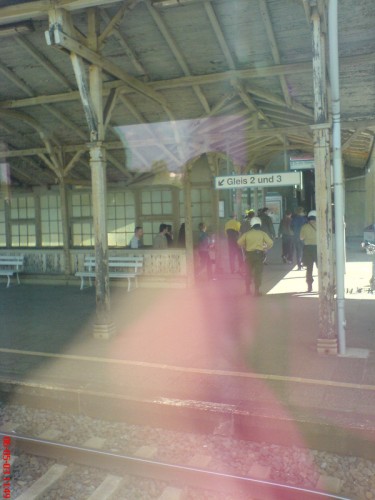 A friend of mine picked me up at Berlin Ostbahnhof and we drove all the way to Munich. While we stopped for gas (1,44€ per liter super unleaded)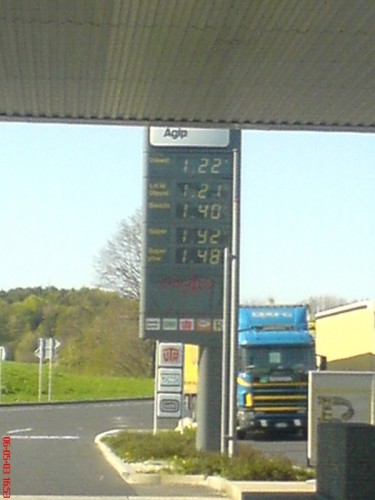 I saw something that driven past us. I saw it later again and took a picture. The thing I saw were two German transport/reconnaissance tanks "Fuchs" on low-loaders (since the tanks aren't allowed to drive upon the motorway in peacetime).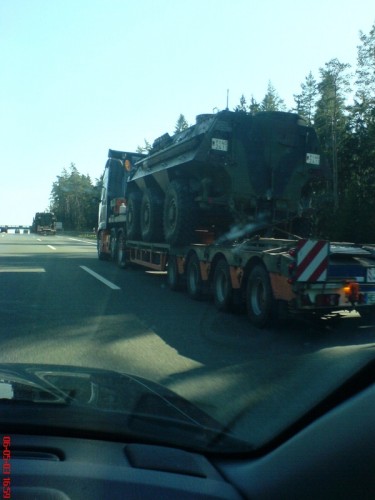 Another thing I saw was a badly deformed BMW on a tow truck.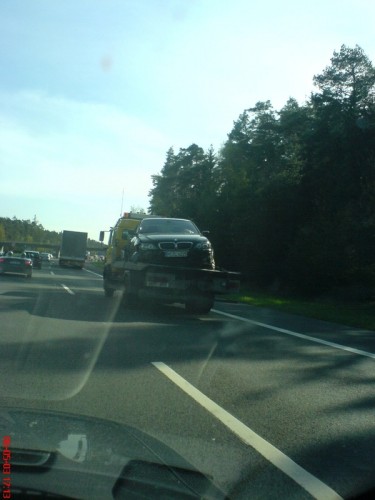 While driving to the city I saw some pretty nice and also some odd things. At first, we driven past the Allianz Arena which is pretty amazing. The whole outside of the stadium consists of air cussions which are differently illuminated, depending on which team is playing there. White is for the national team, red for the F.C. Bayern München and blue for the TSV 1860 München.
The odd thing I noticed was an old man (with a really nice beard) driving a really odd bike.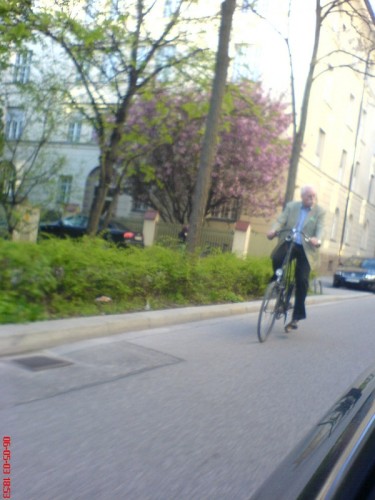 As we arrived in Munich, we took a trip to the Isar (which is a really nice place to be), setteled down for an hour and enjoyed the beautiful view at the Isar and St. Maximilian.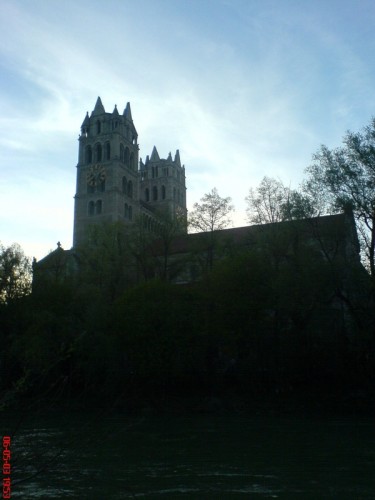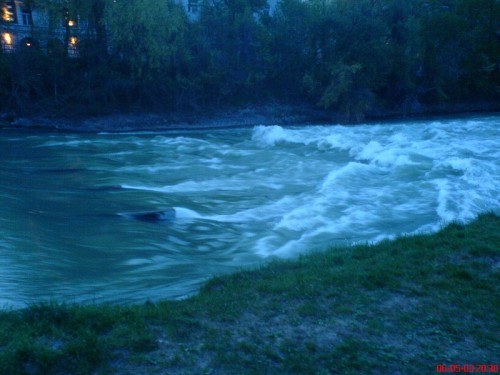 Later we went to the Augustiner Brewery, where they serve also in the Bräustüberl. For the first day in Munich I have to admit, Munich seems like a great place to live.