Well, a coworker of mine asked me about this. Since I didn't know (yeah, I don't know everything) I went to my trusted friend – Google – and searched for it. There seems to be a lot of confusion about this, so I thought I'd clarify this.
I ended up putting a license to one of my hosts in vCenter.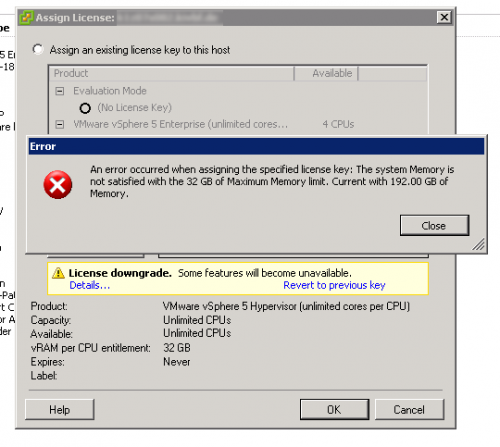 Yeah well, the host has a bit more memory than the allowed 32GB vRAM per Socket (the host has two sockets) – thus you're allowed to have 64GB RAM if your host has two sockets.