A week ago (September 02nd), I received a mail detailing the release of IBM's new multipathing device driver for the DS4x00 series, which finally works with SLES11 (the available software up till now doesn't — as in fails with kernels > 2.6.26 iirc).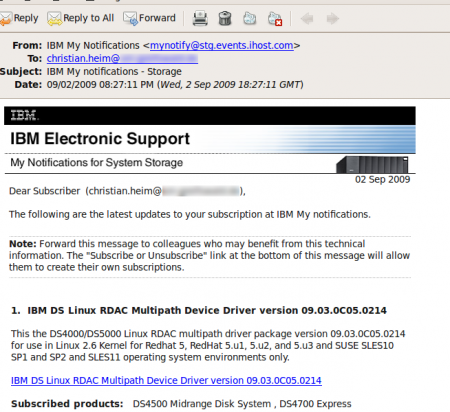 There wouldn't be any trouble, if IBM (or rather the vendor providing the driver — LSI) would actually release the driver … up till today, I have yet to see the new version appear on the download page. I already tried to notify IBM about the trouble, but as usual there is lack of ways to actually get this to the right person.
Well, IBM just replied to my feedback and apparently the download is available (it is right now, after two weeks hah — finally).