Tobi recently finished writing yet another book, which he also talked about in a blog post. Shortly after, I asked him a rather curious question. What exactly is the plant or animal on the cover of the book ? He was kind enough to send a voucher copy of the book my way.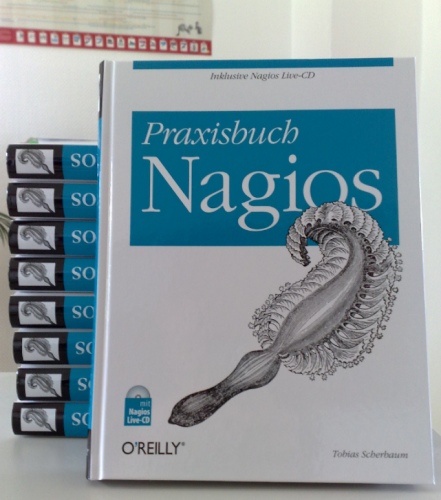 He actually mentions it in the credits at the beginning of the book. Turns out it is an animal, a sea pen or sea feather (I'm guessing at Pennatula aculeata).
Now as for the content of the book itself, I do have to admit that I haven't read the whole book. I just picked a few topics (SNMP-Traps with Nagios, notifications) which I did find rather well written. My (soon ex-) trainee, Michel, however already bugged Tobias about some errors in the book itself, or rather some changes which happened after 3.0.3 (that's the Nagios version the book is based on).
All in all, I guess I can congratulate Tobias on yet another good written book!