Today I was moving a pretty standard SLES10 virtual machine to another host, when the migration dialog showed me this: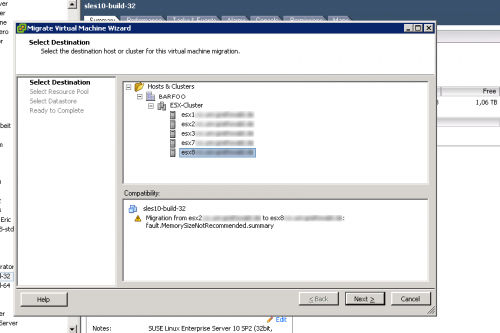 And if you now think, the virtual machine is something special take a look at those settings: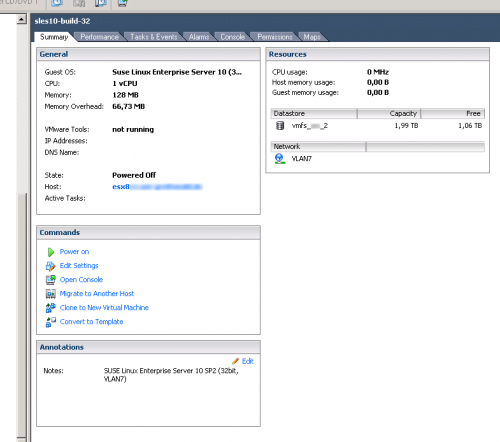 I don't know what to think about that error message. Googling for it doesn't reveal that much about it. If anyone out there got an idea, I'm open for suggestions.